Year 6
Y6 Curriculum
Curriculum Map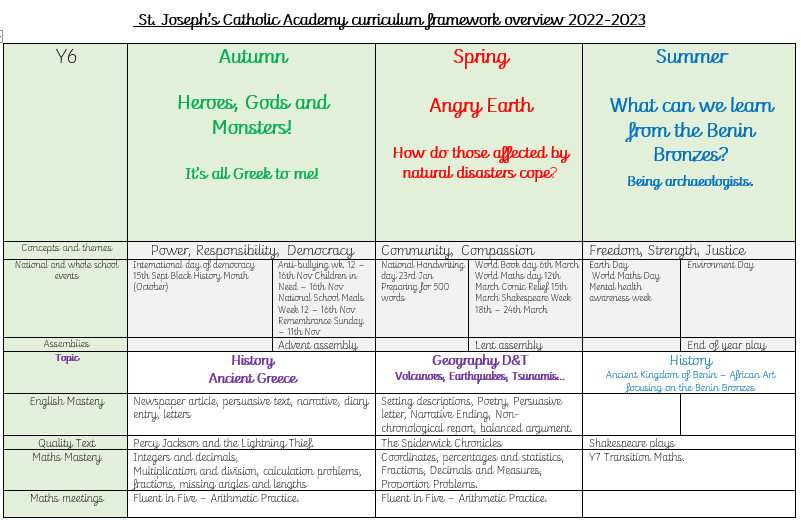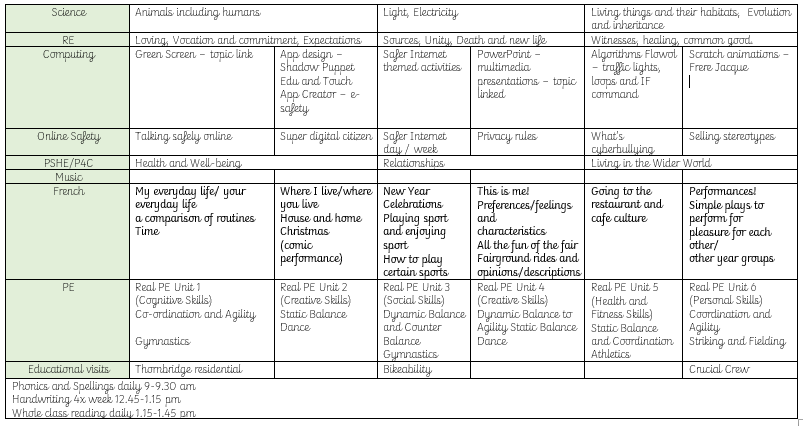 Autumn Term
In our Autumn Term we learn about how the Ancient Greeks helped to shape our modern world. We consider how POWER was wielded by the Gods of Olympus and how this affected the personal RESPONSIBILITY of the people of Ancient Greece. We also learn how Ancient Greece was the cradle of DEMOCRACY and what this means for our own democracy today.
The stories of Gods, Heroes and Monsters will be woven through our English work as we reflect on some of the most amazing stories of Gods, Heroes and Monsters.
Of course, the Olympics originate in Ancient Greece, and so we will examine our amazing bodies and how they work in our Science topic of Animals Including Humans.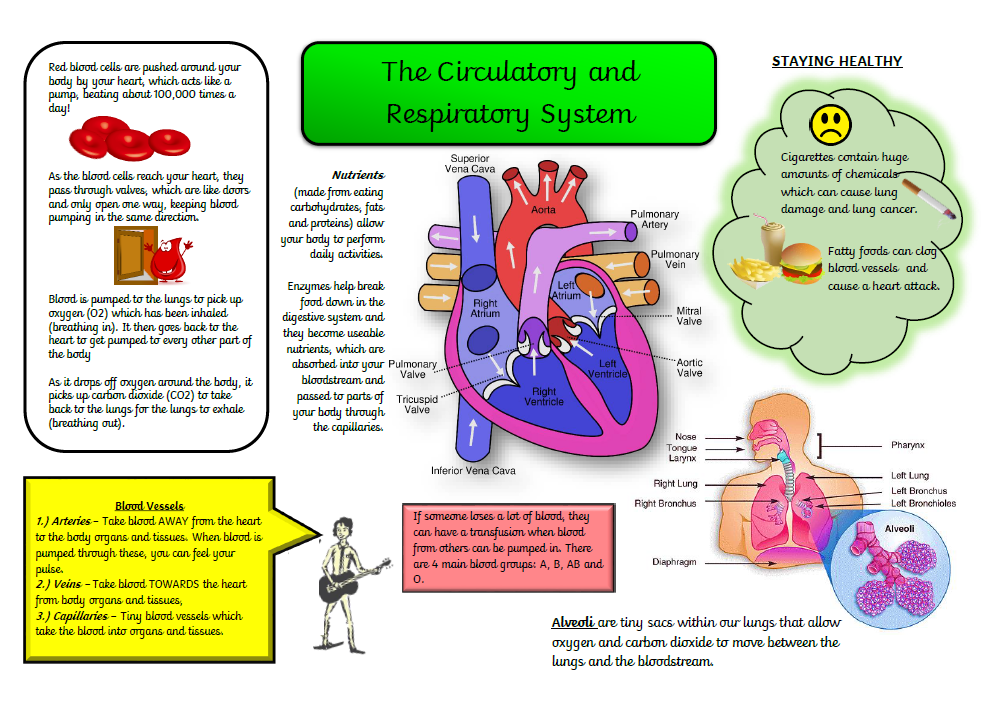 Spring Term