Year 5
Welcome to Year 5!
This year, the Year 5 team is made up of Mrs Loveridge and Mrs Moulds.
Here is the link to our Y5 Reading Blog
Please use Pickatale as an additional resource to support your child's reading at home. If you need a copy of your child's logon details, please ask Mrs Loveridge.
Our Y5 Classroom: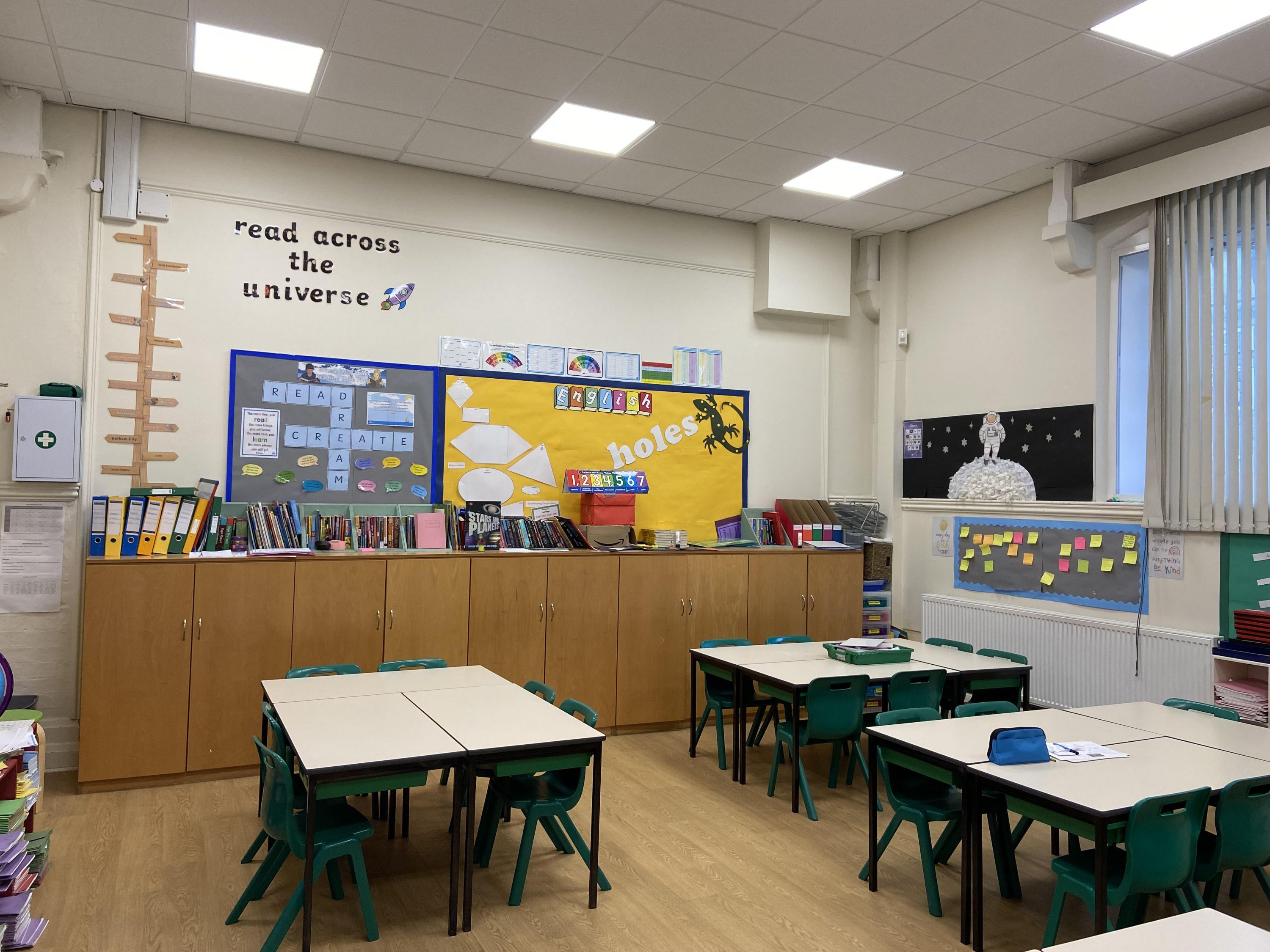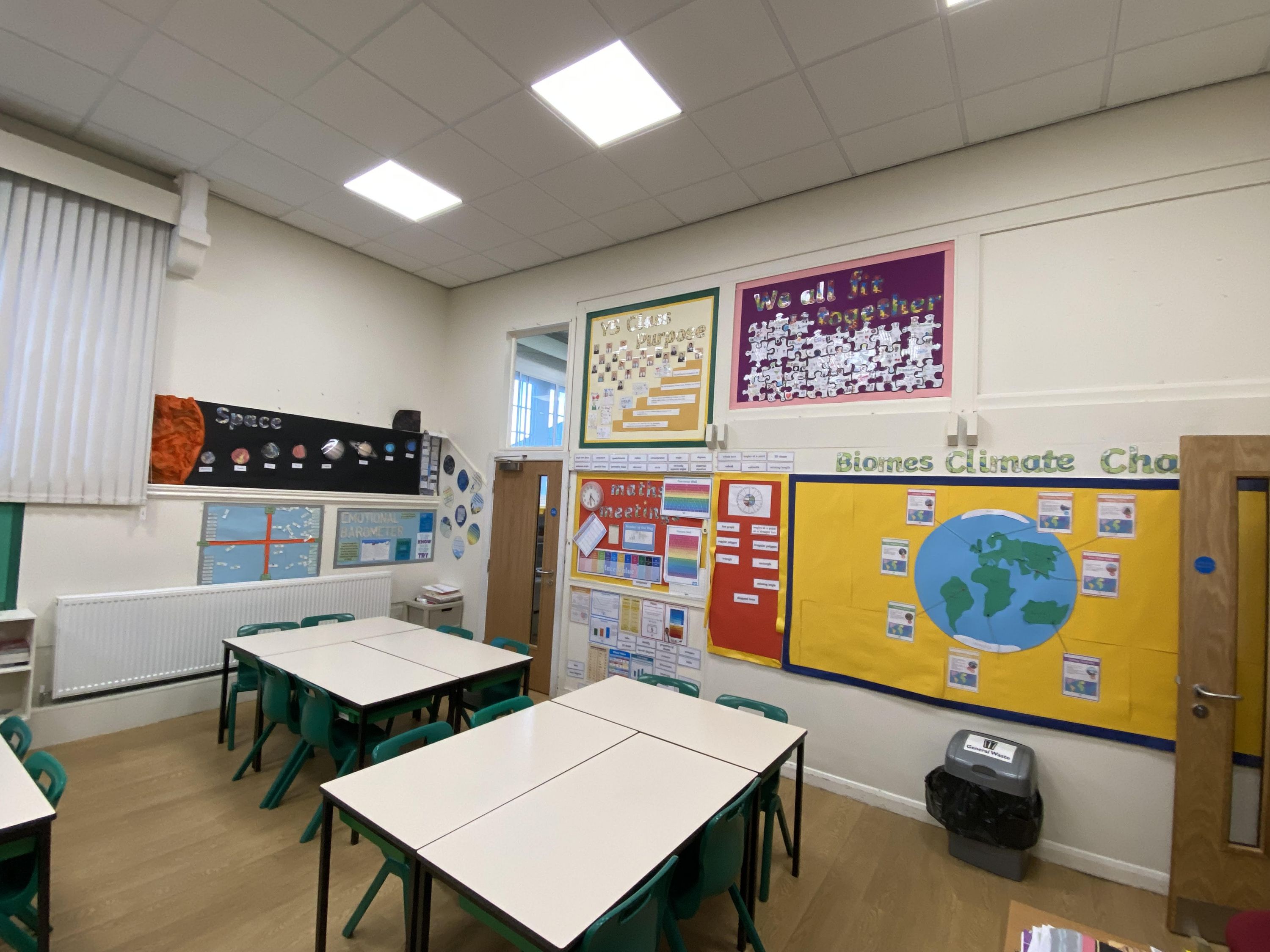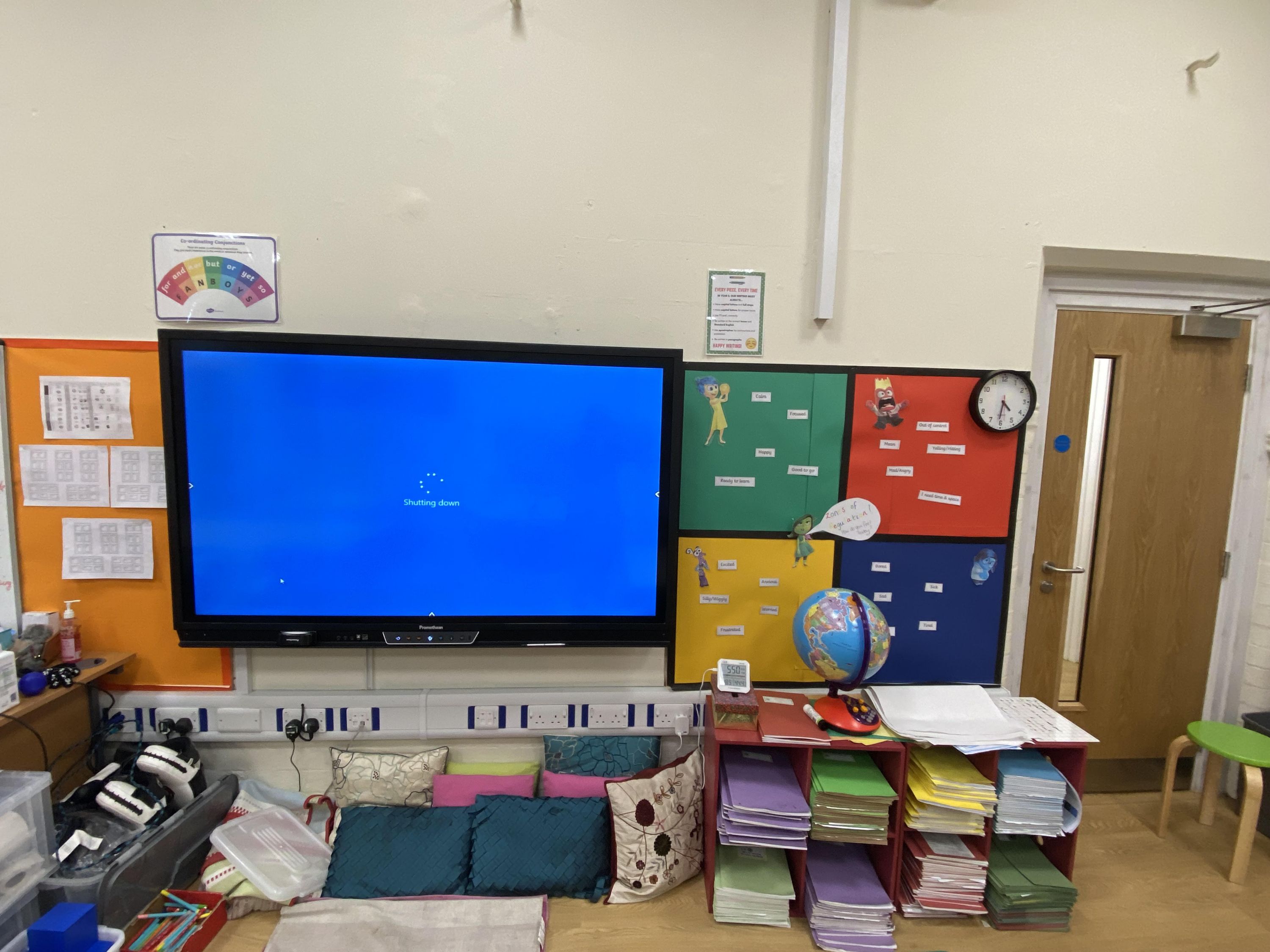 Our Y5 Timetable: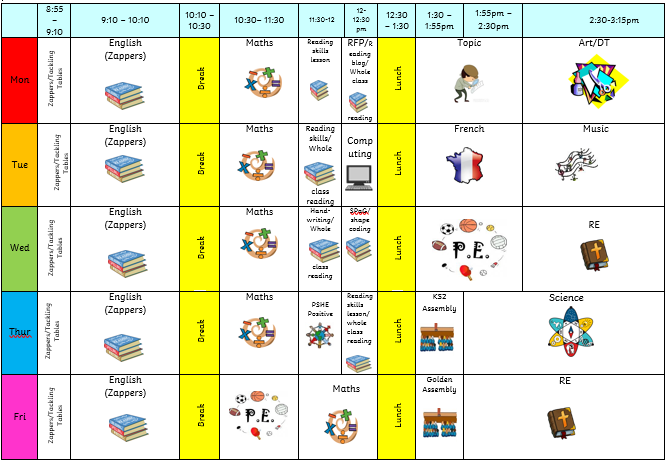 Our Curriculum
During Summer Term, we will be covering a range of exciting topics.
Maths Mastery - Fractions, Decimals and percentages, Transformations, Units of measures, 2D and 3D shapes, Volume and problem-solving.
English – Based around the quality text The Firework Maker's Daughter by Philip Pullman. We will cover story openers, persuasive letter writing, diary entries, instructional writing, newspapers and book reviews.
Science – Animals and Habitats and Animals including humans; linked to RSE
RE – Transformation, Freedom and responsibility and Stewardship
Topic (History, Geography and Art/DT focus) - Passion For Fashion and the Indus Valley
French - Classroom items, possessive adjectives, prepositions
PE - A range of balances, ball games and fitness
Home Learning - Maths and English homework will usually be set on Learning With Parents and children will have either 1 week or 2 weeks to complete this. The website can be found here https://www.mathswithparents.com/
Topic Homework will be set on Google Classroom which all children have access to. (Type Google Classroom into your search engine and the children then log in with their school email address and password.)
The children have been given their Times Table Rockstars usernames and passwords for them to practice at home. You can access the website here https://ttrockstars.com/
Homework in Upper Key Stage 2
UPPER KEY STAGE 2 – YEARS 5 and 6

AREA

TASK TYPE

WEEKLY TIME GUIDE

Reading

Reading Books

5 Times a week at least 20 to 30 minutes per day.

Spellings

Spelling Zappers

Children to be tested at least once a week.

Grammar

Grammar work linked to weekly focus

Weekly

Maths

Learning with Parents

activities linked to lessons in school

New topic set every 2 weeks

Maths

Maths Focus ( SAT Revision) Times Tables Rock Stars Consolidate their times tables & improve the speed of their recall,

Learn what the corresponding division facts are.

All children must know to 12 x 12 table fact.

Weekly

Topic

4-5 different challenge

Activities linked to the current topic chosen from the topic grid OR a project that the children work on over the term and submit at the end.

Half Termly