Inspiring Youth Project - Y5/6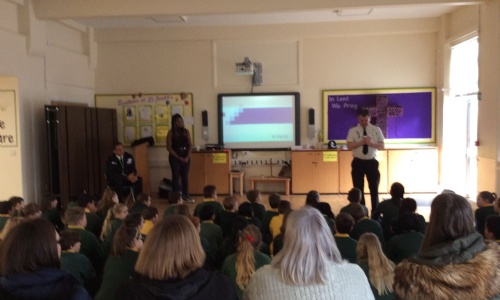 Today, South Yorkshire Police officers and a previous St Joseph's pupil came to our school to discuss the Inspiring Youth Project with Y5 and Y6.
The project, lead by South Yorkshire Police, sounds like an amazing and challenging opportunity for the pupils of St. Joseph's. They have a lot of hard work ahead of them but we know they can achieve their goals!