Year 5 - Ancient Greek Pottery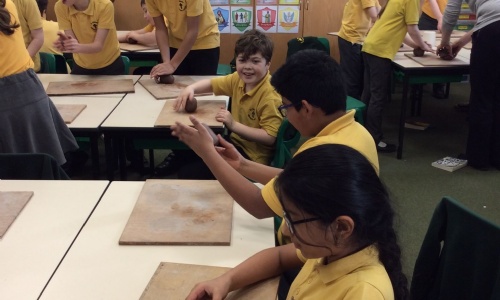 Today, we created our ancient Greek pots using clay!
Year 5 took the time to design their Greek pots before creating them. They then used the pinch pot method to make their own. It was a very exciting afternoon and they results looked amazing! Great effort Y5!