Year 5 are having a debate!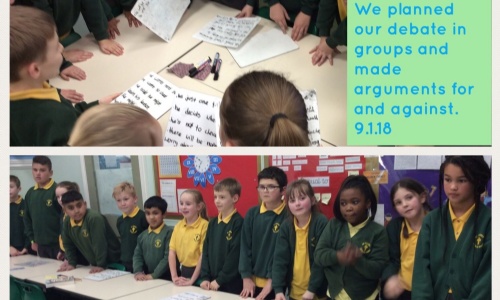 In year 5 we have been having a debate about whether 'James' should cheat in his Year 10 exam or not.
We had to make for and against points during our argument to justify our reasons. It was a very interesting debate but thankfully year 5 decided that they were against this!