Reception W.B. 13/01/20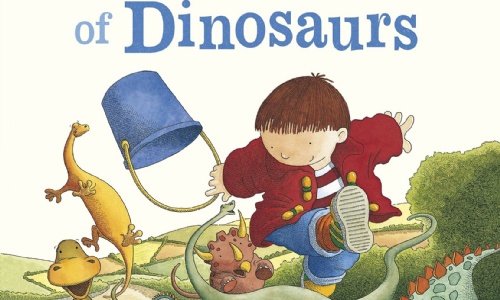 This week we will continue our Great Dinosaur Expedition, we have identified all the things we would like to know about dinosaurs and this week will start to answer some of those questions. We will be using the story "Harry and His Bucketful of Dinosaurs" by Ian Whybrow and Adrian Reynolds. We will be thinking about what we would like in our bucket and what story we might tell about this. We will be thinking about simple sentences and story language such as; beginning, middle, end, character and setting
In maths we are looking to numbers within 10 focusing on more and less, we will be using the star words:
One, two, three, four, five, six, seven, same, different, eight, altogether, nine, more, less, greater than, less than, one more, one fewer
In Phonics we are securing set 1 and moving on to set 2 sounds and working on remembering our tricky words. We will also be focussing on making sentences. Please keep looking at the high frequency and tricky words as part of your child's reading at home.
This week I will be sending home some additional maths homework to practice our number recognition and formation.