Reception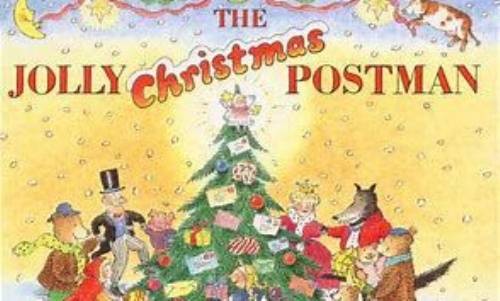 This week we are learning moving on to think about Postal Workers. We will be reading the story the Jolly Christmas Postman by Janet and Allen Ahlberg. We will be thinking about letter writing and posting our Christmas letters in our class post box. Some cheeky friends have arrived this week as well and we will be writing letters to them.
In maths we are looking at 3D shapes and positional language and we will be using the star words;
vertex, vertices, face, edge, Over, under, above, below, top, bottom, side, on, in, in front, behind, front, back, beside, next to, between
In Phonics we are securing set 1 digraphs (special friends) and working on remembering our tricky words. We will be working on hearing the sounds to write CVC words and looking at sentence structure. Please keep looking at the High Frequency and tricky words as part of your child's reading at home. If you are missing your sets, please let me know.
Maths with Parents - I have uploaded the next few sessions on the Maths with Parents Reception page (https://www.mathswithparents.com/KWeb?startTime=1575222006978). The Reception login code is 504505, please let a member of the team know if you need any help with logging in.