Reception WB 7.10.19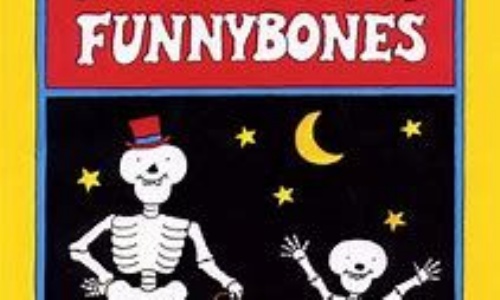 Wow what a busy week we had last week! Thank you to all the parents who stayed for our Poetry assembly it was so lovely to see how amazing Foundation and Key Stage One performed!
This week we will be continuing to focus on the story "Funnybones" and other stories from the "Funnybones" series by Allan Ahlberg and Andre Amstutz. We will be joining in with the different parts of the story, sequencing the story, predicting what might happen next and having a go at thinking about what might happen to the Funnybones in our own story. Last week we started our helicopter stories and we will be continuing these this week with the children telling their own stories to the group.
In maths this week we are moving on to numbers within 6. This week we will be using the star words:
One, two, three, four, five, six, same, different
Maths with Parents is now live and I have uploaded some sessions. The Reception login code is 504505, please let a member of the team know if you need any help with logging in.
P.E. takes place on Tuesday; please can you ensure that your child has a P.E. kit on Tuesday. Where possible please can you encourage your child to dress themselves and show them how to get in and out of their school uniform and shoes.
Following on from our curriculum meeting I will be sending out details of our phonics session. Please keep an eye out and let me know if you need any help with registering.
Finally, if you have any clean recycling that we could use for junk modelling please can you drop these into us. Items such a small cardboard boxes, toilet roll tubes or small plastic pots always are welcome!