Reception Summer 2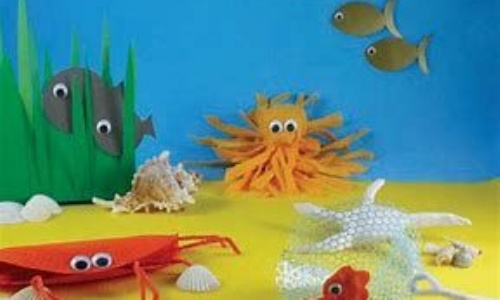 Oh, I Do Like To Be Beside The Seaside
Welcome back to the second part of our Summer term. We will be starting our new topic "Oh, I Do Like to Be Beside the Seaside". We will be finding out what we already know and what we would like to know about this topic. This week we are going to be using the story of "Paddington at the Beach" by Michael Bond to start us thinking about the seaside. We will be recounting our half term break and writing about what we did.
Following on from our half term homework we are going to be exploring money and using the star words;
1p, 2p, 5p, 10p, 20p, 50p, £1, coins, more, less, money, pence, penny, pennies
This term we are also focusing on our art project for the art show at the end of term. This year the Foundation Stage children will be creating some large pieces of art made from various materials but especially bottle tops. We need loads!!!! So we would like you to get collecting as many as possible. Any shape, size, colour would be great. Please bring us as many as you can over the next few weeks (we will aim to complete it for July).We are asking the whole school to help us with this as we need so many, so please ask extended family and friends to help collect too.
This term we are continuing to focus on our reading skills, and we have started some guided reading groups. Please can you make sure you are reading at home regularly and filling in your child's reading records. If your child is missing their green or red words books, please let a member of the team know so that these can be replaced.
Show and tell continues on Friday afternoons. I have sent out some home learning ideas and the items can be anything including drawing, writing, or a joke (ideally not a toy) linked to our current topic "Oh, I Do like to Be Beside the Seaside" to ensure we maximise full learning. Show and tell allows children to work on their questioning skills and gain confidence in front of their peers.