Reception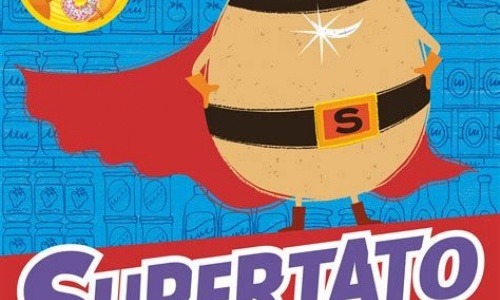 This week we are going to be starting our new topic "Superheroes", we will be using the story "Supertato" by Sue Hendra and Paul Linnet to kick start our topic.
This week we will be sharing our half term news and predicting what will happen next in the "Supertato" story.
In maths we will be moving on to numbers within 15. This week we will be using the star words:
Star Words (Key Vocabulary) number, number names 0 to 15, order, more, fewer, greater, less, same, equal, one more than, one greater, number line, one less, one fewer than
In Phonics we will be revisiting the sounds we have learnt from last term and securing simple sentences and captions.
The "show and tell" happens on Friday afternoon and it can be anything including drawing, writing, or a joke (ideally not a toy) linked to our current topic to ensure we maximise full learning. Show and tell allows children to work on their questioning skills and gain confidence in front of their peers.
This term we have Miss Salter working with us, she is a teaching student who will be working in Reception as part of her block placement .